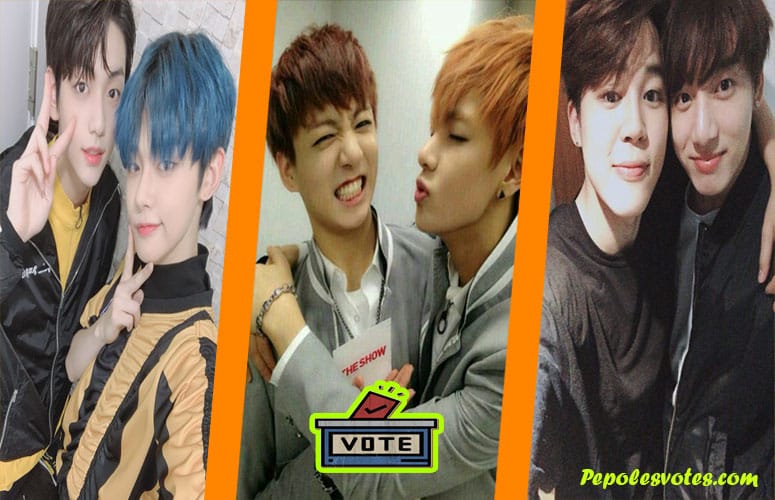 All rise for The Best KPOP Bromance Ships 2021! We choose Best KPOP Bromance Ships 2021 according to your votes. This list is composed of the Best KPOP Bromance Ships.
Do you like KPOP? Are you a fan of Best KPOP Bromance?
These are our candidates, The official nominees are:
Taekook (Taehyung x Jungkook)
JiKook (Jimin x Jungkook)
YeonBin (Yeonjun x Soobin)
ChanBaek (Chanyeol x Baekhyun)
Jakehoon (Jake x Sunghoon)
MinSung (Lee Know/Minho x Jisung)
NoMin (Jeno x Jaemin)
Meanie (Mingyu x Wonwoo)
EunHae (Eunhyuk x Donghae)
Rules :
You Can Vote Every Hour.
Vote end on :
December, 31, 2021
Tip :
Turn On Your Alarm And Set It To Every
Happy Voting!