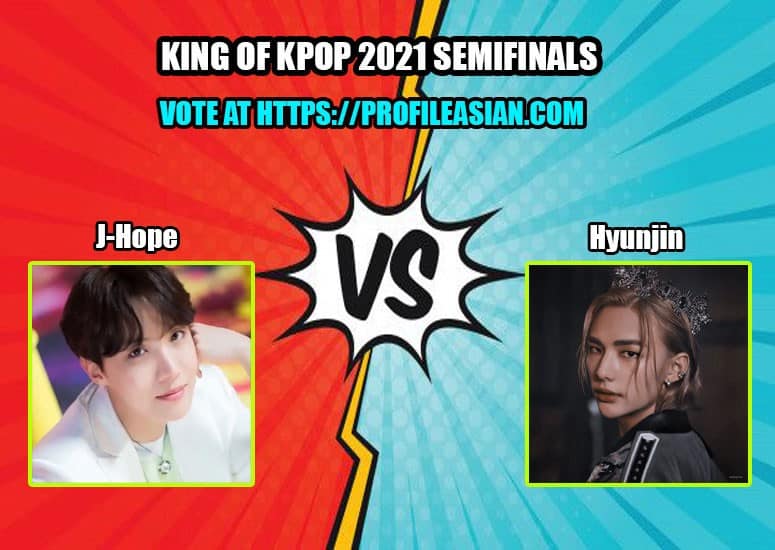 The Semifinalis for 'King Of Kpop 2021' Semifinalis – J-Hope Vs Hyunjin is now voting Open Online Poll Website. #KingOfKpop2021  #KingOfKpop2021Semifinalis #J-HopeVsHyunjin.
J-Hope Vs Hyunjin King Of Kpop 2021 Voting.
J-Hope Group E 2nd Place Hyunjin Group B 1st  Place.
Each poll will be open for 45 days.
30 Min 5 Votes, after 30 Min 5 votes, and again to votes.
If Your Choice J-Hope Vs Hyunjin Click Vote Completed.
2 Semifinalist One won will be finalists "King Of Kpop 2021"
If You Should Facebook, Twitter, Instagram Share Automatic Votes Count.
This poll will be closed on December 15, 2021 UTC +6 Time Zone.
Rules :
You Can Vote Every 30 Minutes 5 Votes.
Vote end on :
December, 15, 2021
Tips :
Turn On Your Alarm And Set It To Every 30 Min.
Happy Voting!